Have you ever imagined waking up to a city panorama, nature landscapes, or serene forest views?
Welcome to the world of luxury living, where location and design merge to offer more than just a residence but a doorway to an extraordinary lifestyle.
Today, we're unveiling the spectacular: a curated selection of five homes with breathtaking views redefining the concept of a room with a view.
These homes provide comfort and elegance and serve as a canvas for the splendid marvels of nature.
Check them out:
1 Bed, 1 Bath, 479 Sq Ft, $269,900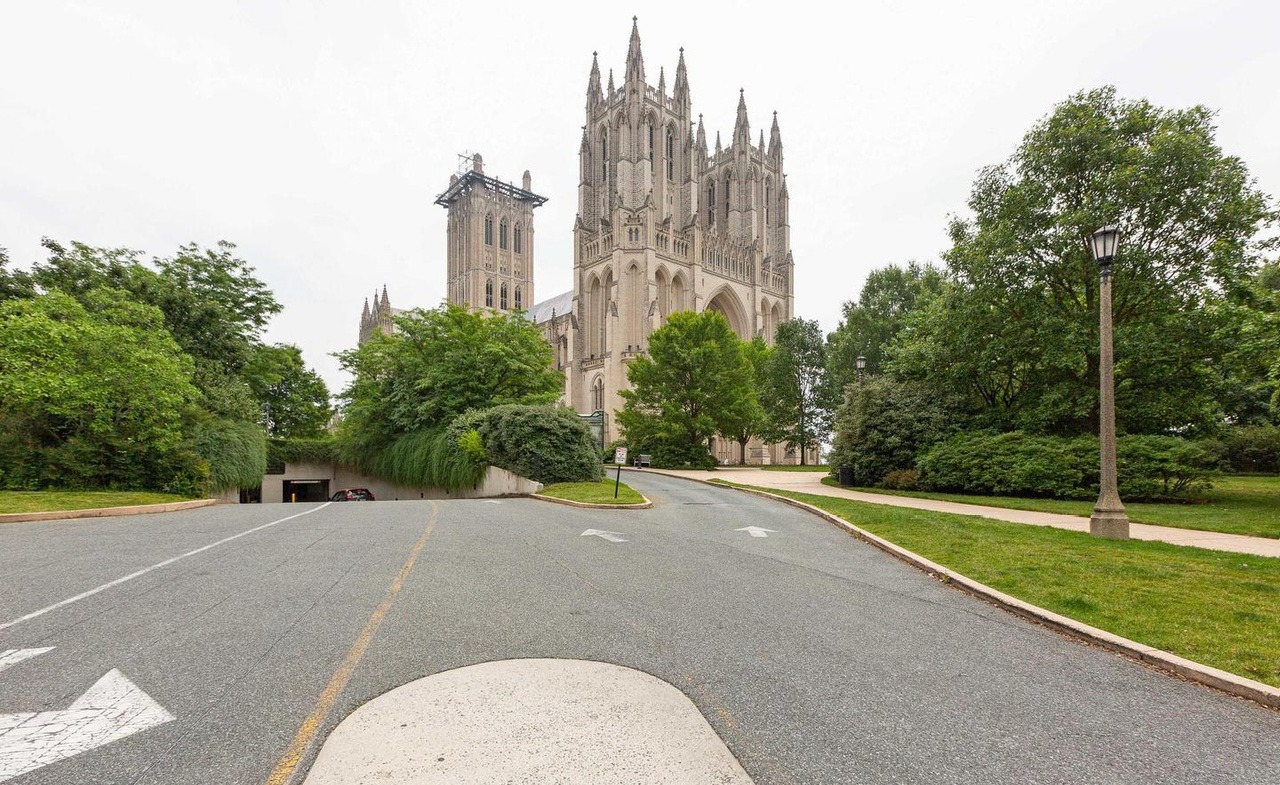 Welcome to this delightful post-war townhouse across from the world's 7th largest Romanesque church. This quaint little hideaway is the perfect sanctuary, nestled in a verdant enclave with a welcoming front yard and a scenic view of the side park. The one-bedroom, one-bathroom townhouse is suffused with natural light from its large windows. Freshly painted and upgraded with new blinds, an updated bathroom with glass shower doors, new electrical switches/outlets, a new cooling system in the living area, and newly installed multi-function ceiling fans in the living area and bedroom. The kitchen boasts new under-cabinet lighting, a new sink, and a garbage disposal, with added storage/display space above the cabinets and a new knife rack and pot rack.
5 Beds, 5.5 Baths, 4,933 Sq Ft, $3,450,000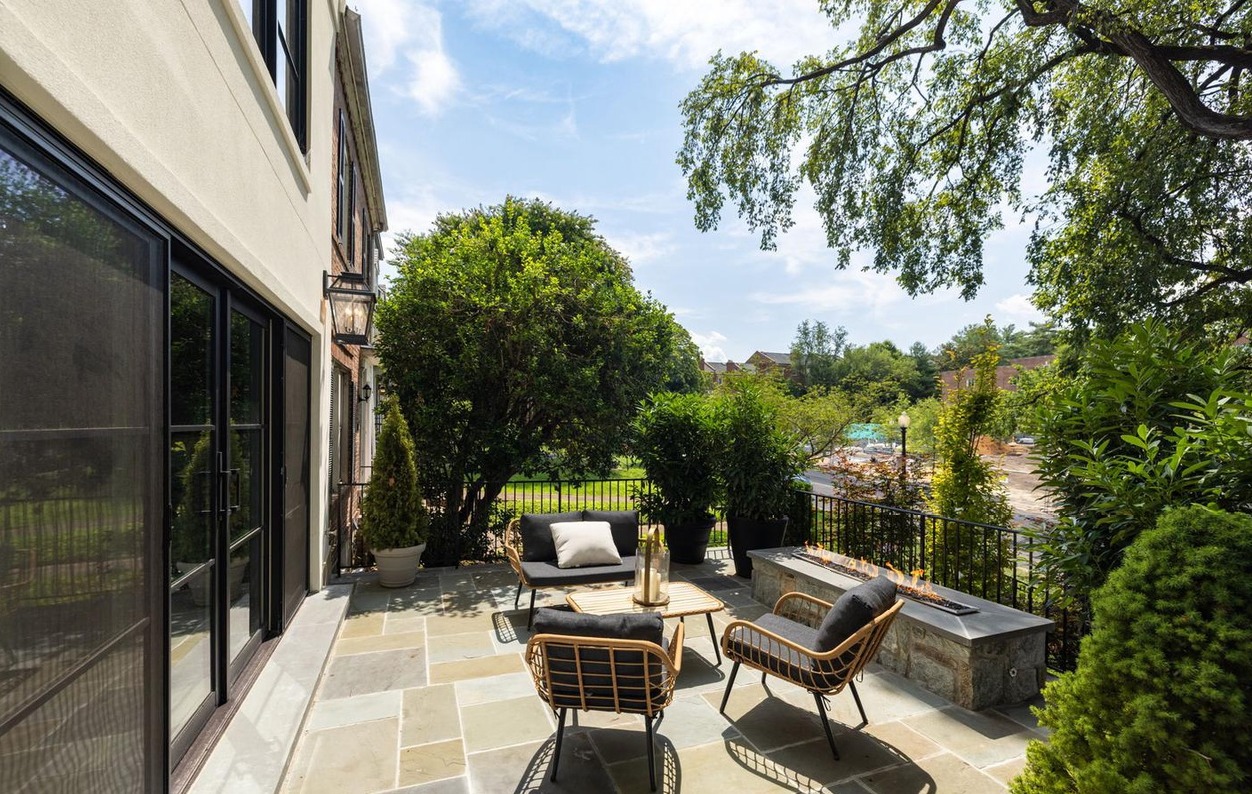 Discover a city sanctuary in this stunning, newly constructed 5,000+ sq ft house, with an elevator to all four floors. Boasting four lavish bedroom suites, multiple balconies, and a rooftop deck offering breathtaking views. Abundant light bathes the interior, thanks to towering windows and glass doors. Outdoor space includes:
A flagstone porch.

An elevated terrace with a gas fire pit.

A private deck with a grilling area.
A three-car parking and exterior storage room complete the professionally landscaped yard. Crafted by the esteemed builders Chryssa Wolfe and Hanlon Design, the home encapsulates luxury, privacy, and sophistication.
1 Bath, 500 Sq Ft, $108,000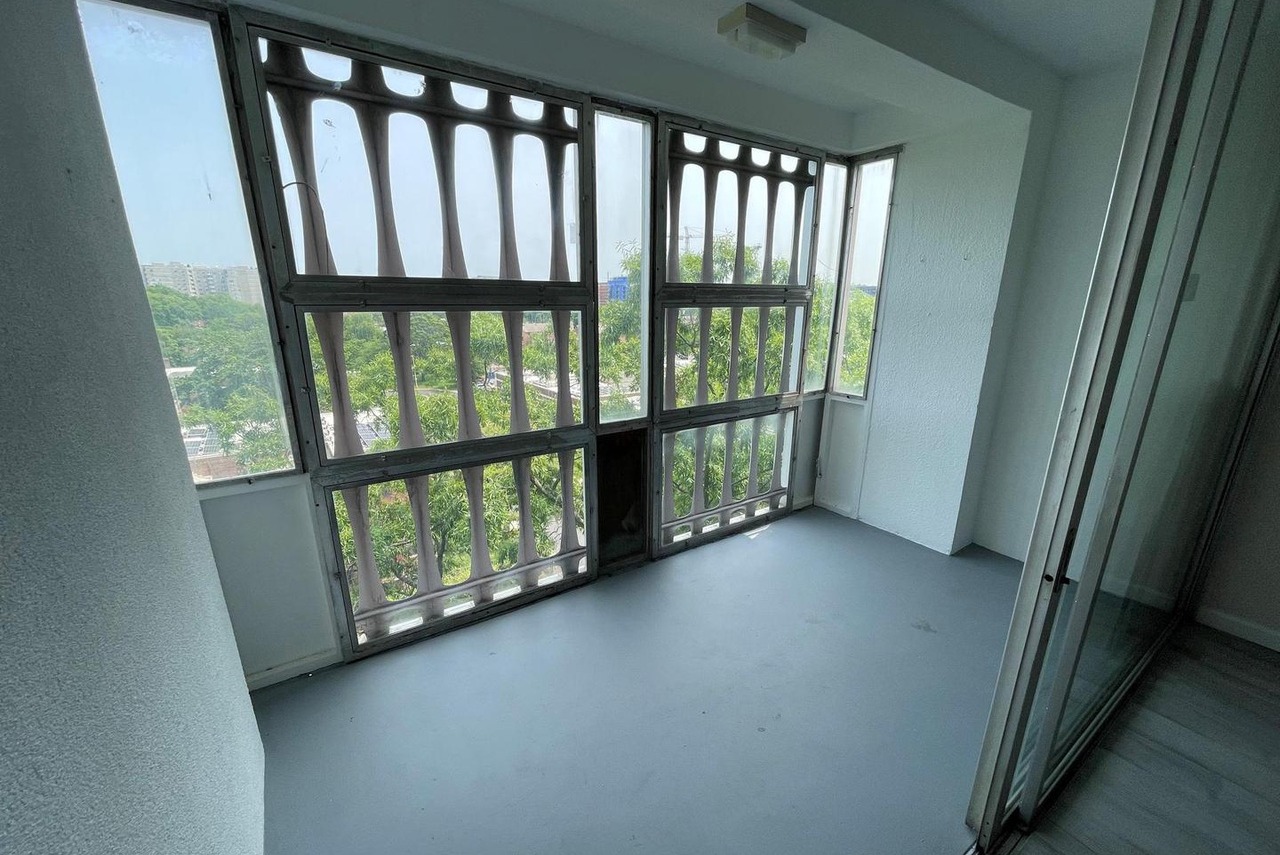 Indulge in the luxury of this gated 11-acre oasis right in the bustling neighborhood. Just a stone's throw from the Metro, this all-in residential complex includes all utilities and taxes. The well-kept building offers a newly-renovated top-floor unit with stunning treetop views from a light-filled sunroom. The unit boasts new floors, a refreshed kitchen with granite surfaces, and stainless steel appliances. The updated bathroom and generous storage complement the living spaces. The layout provides a distinct living room and bedroom, a sunroom, and an open kitchen.
1 Bed, 1 Bath, 834 Sq Ft, $579,000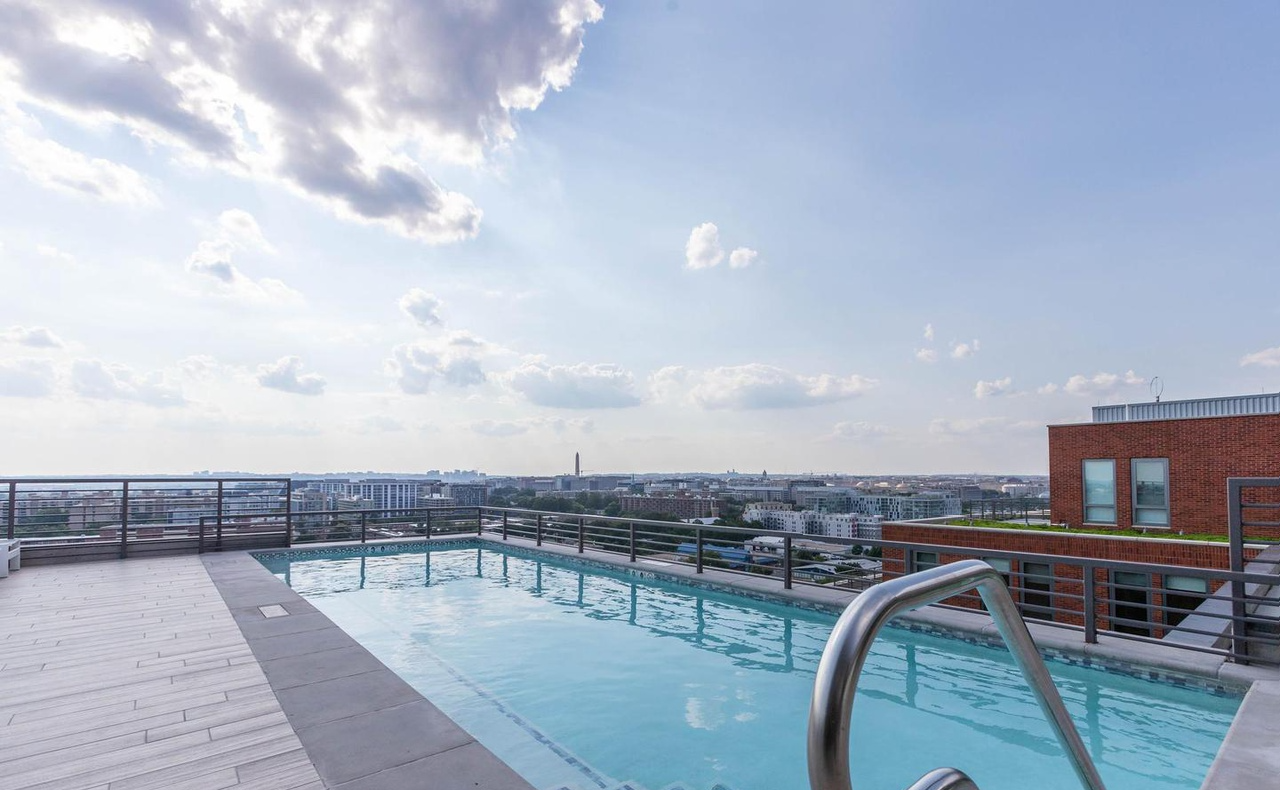 This carefully crafted one-bedroom, plus den, residence presents a blend of modern style and cozy comfort in an unbeatable location. Step into the sun-soaked, open-plan living area with expansive windows framing the bustling cityscape below. Chic finishes and a calming color scheme accentuate the space. The kitchen, with gleaming stainless steel appliances, is perfect for home cooks and entertainers. Next to the kitchen, the snug den doubles as a study, home office, or guest room. The tranquil bedroom offers a restful escape from the city's pace, with abundant storage. A contemporary bathroom completes the unit, equipped with modern fittings and a stylish vanity. Residents of 1211 Van St SE have a rooftop pool and terrace with breathtaking city views, a fitness center, shared lounge spaces, and round-the-clock concierge service.
1 Bed, 1 Bath, 746 Sq Ft, $574,900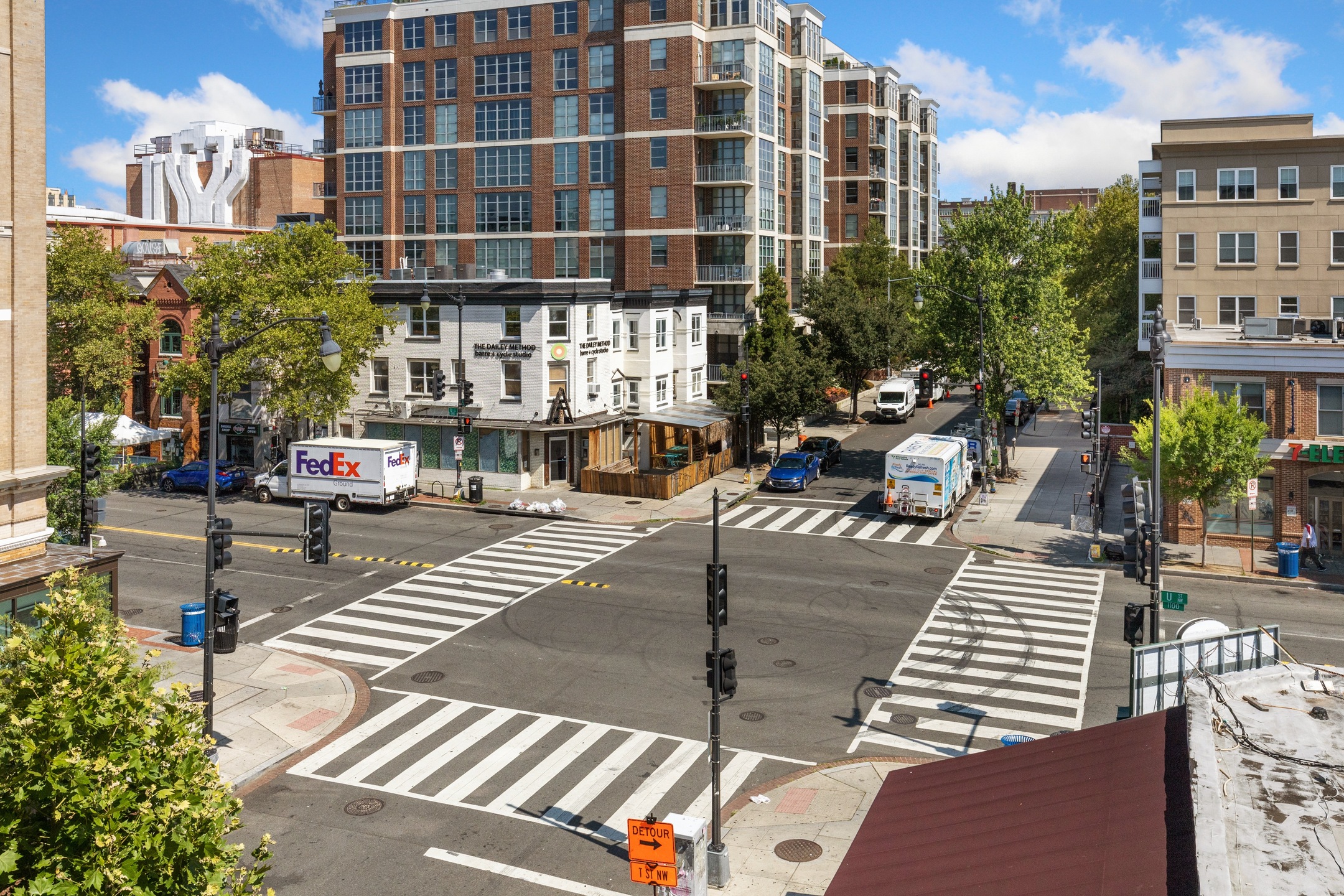 Boasting one bedroom and a versatile den, currently a walk-in closet but easily transformable, this unit adapts to your needs. The main suite exudes comfort and luxury with a lavish renovated bathroom and balcony. Hardwood floors and bright, floor-to-ceiling windows accentuate the inviting ambiance. The modern kitchen has quartz tops, stainless steel appliances, a walk-in pantry, and a breakfast bar. The unit also includes in-house laundry facilities. The condo ensures ample space with its parking and storage facilities.
These five homes truly redefine luxury living by blending awe-inspiring architecture with some of nature's most spectacular vistas. Each property's unique view tells a distinct story of elegance, tranquility, and the transcendental power of a stunning panorama. Whether it's the rolling countryside, an unending ocean, a sparkling cityscape, or a serene lake, these homes prove that a beautiful view is more than a sight.
As you retreat from this virtual tour, we hope you carry images of these beautiful homes and enchanting views. If you are ready to live them every day, feel free to reach out!